B.Sc./M.Sc. Theses and Research Projects (Uni Stuttgart students only):
During a thesis or research project, you will carry out physical measurements using a variety of spectroscopic, magnetometric, or transport methods, mostly on paramagnetic systems. You will then evaluate and analyze the obtained data. Additionally, your project may contain elements of synthesis and characterization, as well as of theory and modelling, depending on your preferences.
For further information, talk to any group member, or contact Prof. Joris van Slageren directly.
Please scroll down for a non-exclusive list of potential topics.
If you are interested, please fill in the form below so we can find the best topic available for you.

PhD and Post-Doc Positions
Do you need to be a genius to work in the molecular nanomagnetism group? Well, it doesn't hurt, of course, but it is not necessary. What is required and what will be expected of you if you work in the group are the following: initiative, critical thought, and perseverance. Perhaps the most important quality you should have is scientific curiosity. Please don't hesitate to contact us about a position before applying. PhD positions are for 3-4 years, Post-Doc positions for the time indicated. What we offer:
Access to state of the art spectrometers and magnetometers.
The opportunity to tackle exciting contemporary challenges in science.
A stimulating international environment with outstanding facilities and support.
Ample funding, and possibilities to visit laboratories and conferences abroad.
Any job application requires the following:
A curriculum vitae, including thesis subjects, names and contact data of two academic referees, and publication list.
A motivation of interest: Why are you applying?
To apply for a PhD position you should have a good first degree and you should include a list of courses including grades.
Current Vacancies
PhD positions.Currently, we have no open PhD positions.
Post-Doc recruitment. We are looking for candidates interested in applying for Alexander von Humboldt (no deadline), Georg Forster (no deadline), DFG Walter Benjamin (no deadline) or Marie‐Skłodowska‐Curie (deadline September) postdoc fellowships for example in the areas of experimental spin-phonon coupling, thin layers of molecular quantum bits, electrical addressing of molecular quantum bits and switchable two-qubit systems. Click here for more information.
Junior Research Group hosting. We are interested in hosting a scientifically independent Junior Research Group that would be able to profit from the research infrastructure available. Funding possibilities include ERC StG/CoG (deadline March), DFG Emmy Noether (no deadline), BW MWK Margarethe von Wrangell (deadline September). Click here for more information.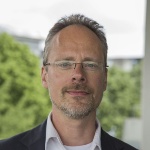 Joris van Slageren
Prof. Dr.
Professor